ENTRYWAY TABLE MAKEOVER
(Stripping the varnish with Citristrip & Repainting)
Level of Difficulty: Toe Pick
Time Frame: Approximately watching first two films in The Hunger Games Series
I found this amazing entryway table at Goodwill for under $10. I liked the look of it as is, however it had a few blemishes and I really wanted it to be white to compliment the rest of my home. Mission Entryway Table DIY commence!!!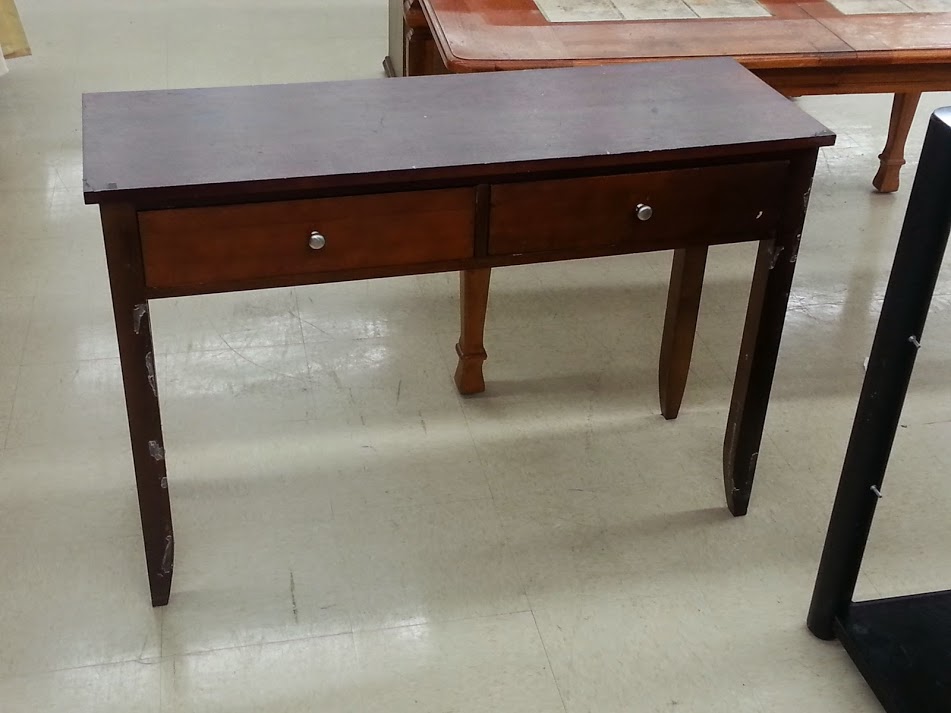 Naturally, my first instinct was "I can do that" even though I had no idea what I was about to take on. Story of my life, lol.
I did a bit of research and decided I was going to strip the varnish, and repaint it.
I went to my local Home Depot, and got some tips and product recommendations.
Materials:
Rubber Gloves
Protective Eyewear
Tack Cloth (workforce)
Cleaner (industrial strength)
Citristrip Paint & Varnish Stripper (spray can or gel)
Drywall Knife (plastic)
Sandpaper (150 fine, or sandpaper block would work too)
Paper towels
Painters Plastic
Killz (primer/sealer/stainblocker)
Rustoleum Spray Paint (high performance enamel in white)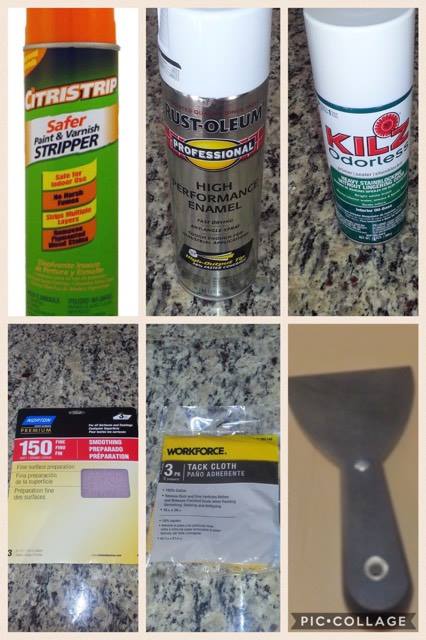 Instructions:
Always wear protective gloves and eyewear when working with chemicals
Make sure to put painter's plastic or a tarp down or both. I would hate to have any of the chemicals I use eat through the plastic and ruin my floors.
Clean Surface of furniture. (this was at Goodwill, so it was pretty dusty and there was a LOT of debris. Use an industrial strength cleaner if you need to)
Spray a generous coat of Citristrip on the surface you will be working on

I would recommend testing a smaller area first to see how it's going to work for you
It is somewhat like the consistency of yogurt and smells orange like and pleasant almost
Allow it to sit for 30 minutes at least (it can remain on it for up to 24 hours)
Scrape the citristrip and varnish/paint using the plastic drywall knife from the surface going in the same direction of the wood grain. It came off much easier than I had expected: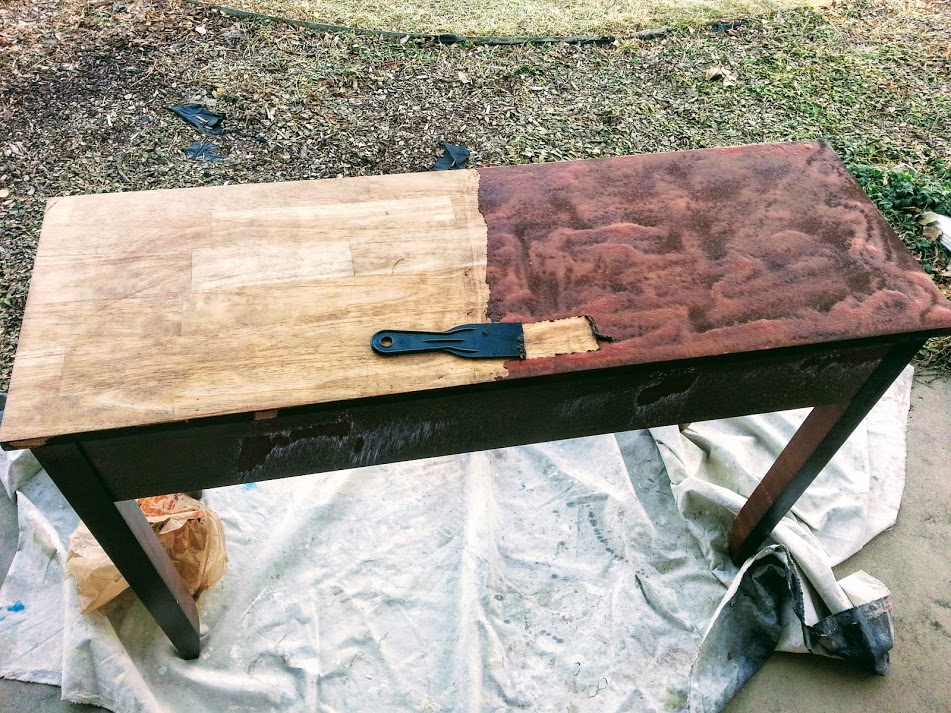 Rinse and repeat

I just did the same thing to the remainder ofthe piece including legs and drawers (this will take as many steps as it takestil it's stripped)
Though this is quite easy, it's a bit time consuming because you have to let it sit for 30 minutes after every coat

Sand the piece

Once stripped, I sanded it to make it nice and smooth.
I did use sandpaper, however I ended up switching to a sanding block because it was easier, quicker and I am impatient.
Just give everything a once over to remove any excess debris

Clean the piece with the Tack Cloth to get any of the left over dust from sanding
Clean the piece with the cleaner
Paint the piece

I wasn't super sure what I was doing because this was my first attempt at painting furniture.
I went with spray paint, because I thought it would be more smooth and even (since completing this piece, I have painted furniture with brushes and rollers as well. All have pros and cons)
I painted the piece with Killz first as a primer coat (went on easy and even…It almost looked finished with just the primer)
I then painted with the Rustoleum paint

Hardware

I got 2 dresser knobs from Ikea and then proceeded to spray those gold for a pinch of drama.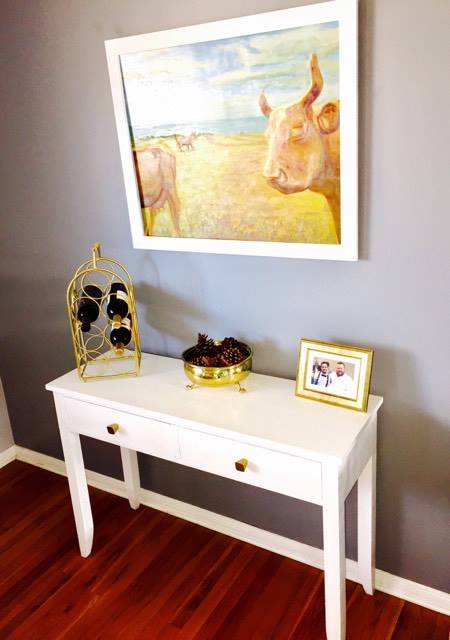 **I added a
clear coat
after I finished the product to prevent it from getting scratched and to add a bit of shine