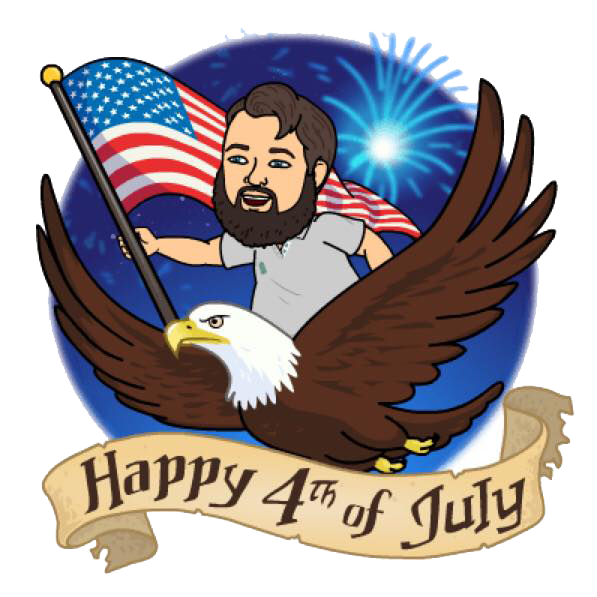 CAN'T-MISS EVENTS
CHERRY CREEK ARTS FESTIVAL
WHEN: July 1-3, 2017
WHERE: Cherry Creek North, from 2nd to 3rd Avenues, on the seven streets between Columbine and Steele Sts.
This free, outdoor extravaganza — the city's signature cultural celebration of the visual, performing and culinary arts — gives more than 350,000 annual visitors the chance to meet and talk with international visual artists, enjoy a wide range of family-friendly fun and sample fine cuisine. At the Cherry Creek Arts Festival, experience Artivity Avenue, a full block of interactive activities perfect for youngsters. Visit the Cultural Pavilion, where music, dance and theater from around the globe will be presented. Culinary Avenue features tasty treats and live cooking demonstrations from some of Denver's most popular eateries.
INDEPENDENCE EVE FIREWORKS
WHEN: July 3, 2017, 8 p.m.
WHERE: Civic Center Park, Broadway and Colfax
The annual Independence Eve Celebration in Civic Center Park will feature a free patriotic concert, an innovative light show on the Denver City and County Building and a stunning fireworks finale. Lawn seating will be available on a first-come, first-served basis, so be sure to bring blankets or low-rise concert/beach chairs. You're also welcome to bring your own picnic, though concessions will also be present on-site. Civic Center Park is easily accessible by light rail, bus, bicycle or the 16th Street Free MallRide, and use of public transportation is encouraged. Or, take advantage of the nearby Denver B-cycle bike-sharing program. Parking is available at nearby surface lots and parking garages as well.
FIREWORKS AT ELITCH GARDENS THEME & WATER PARK
WHEN: July 4, 2017
WHERE: Elitch Gardens Theme & Water Park
Spend the day riding the roller coasters and the water slides at Elitch Gardens Theme & Water Park, Denver's downtown amusement park, then watch a brilliant fireworks display light up the night sky, starting at dusk.
July 3 | Join us for Independence Eve presented by Anadarko, the seventh-annual free community celebration featuring a concert, light show and fireworks display
MUSEUM EXHIBITIONS
MI TIERRA: CONTEMPORARY ARTISTS EXPLORE PLACE
WHEN: Feb. 19–Oct. 22, 2017
WHERE: Denver Art Museum
Mi Tierra explores contemporary life in the American West through the eyes of 13 Latino artists. The Denver Art Museum presents artwork by Carmen Argote (Los Angeles), Jaime Carrejo (Denver), Gabriel Dawe (Dallas), Claudio Dicochea (San Antonio), Daniela Edburg (San Miguel de Allende), Justin Favela (Las Vegas), Ana Teresa Fernández (San Francisco), Ramiro Gomez (West Hollywood), John Jota Leaños (San Francisco), Dmitri Obergfell (Denver), Ruben Ochoa (Los Angeles), Daisy Quezada (Santa Fe), and Xochi Solis (Austin).
VIKINGS: BEYOND THE LEGEND
WHEN: March 10–Aug. 13, 2017
WHERE: Denver Museum of Nature & Science
Experience a myth-busting exhibition that highlights the complexities of Viking culture. Many of the treasures in Vikings: Beyond the Legendhave never been displayed outside of Scandinavia. The Denver Museum of Nature & Science will also present a supernatural world inhabited by gods and giants.
BACKSTORY: WESTERN AMERICAN ART IN CONTEXT
WHEN: March 18, 2017 – Feb. 11, 2018
WHERE: History Colorado Center
Backstory: Western American Art in Context, which will be held at History Colorado Center, features 50 pieces from the collections of History Colorado and the Denver Art Museum's Petrie Institute of Western American Art. Come see landscape paintings by Albert Bierstadt, Frederic Remington bronze sculptures, ancestral Puebloan pottery, American Indian artifacts, Civil War relics, saddles, Rockmount clothing and a chuck wagon.
SHADE: CLYFFORD STILL/MARK BRADFORD
WHEN: April 9–July 16, 2017
WHERE: Denver Art Museum and Clyfford Still Museum
Contemporary works and abstract expressionist masterpieces converge in Shade: Clyfford Still / Mark Bradford, a collaborative presentation by the Denver Art Museum and Clyfford Still Museum. Paintings by renowned contemporary American artist Mark Bradford — who was recently named the U.S. representative at the 2017 Venice Biennale — will be on view at the DAM, alongside related canvases by Clyfford Still.
THE WESTERN: AN EPIC IN ART AND FILM
WHEN: May 27–Sept. 10, 2017
WHERE: Denver Art Museum
The Western: An Epic in Art and Film, at the Denver Art Museum, is the first major exhibition to examine the Western genre and its evolution from the mid-1800s to the present through fine art, film and popular culture. Featuring 160 works, the exhibition explores gender roles, race relations and gun violence — offering a visual journey that is more than cowboys and American Indians, pursuits and duels, or bandits and barroom brawls.
NATURE'S AMAZING MACHINES
WHEN: June 16, 2017–Jan. 1, 2018
WHERE: Denver Museum of Nature & Science
Jaws that can crush 8,000 pounds in one bite, the blood pumping through a giraffe's neck, how it feels to fly — the magnificent workings of nature's creatures and plants is the subject of Nature's Amazing Machines at the Denver Museum of Nature & Science. Come interact with scientific models and fun displays to marvel at nature's feats of engineering.
Red Rocks Amphitheatre
MUSIC
CONCERTS AT RED ROCKS
WHEN: June 30-July 2, 2017
WHERE: Red Rocks Park & Amphitheatre
Celebrate Independence Day Weekend at Red Rocks Park & Amphitheatre! Umphrey's McGee will be playing three nights in a row. Friday night will feature special guests Stick Figure, Saturday features Snarky Puppy & Bokante and Sunday welcomes Bruce Hornsby & The Noisemakers.
CITY PARK JAZZ
WHEN: July 2, 2017, 6 p.m.
WHERE: City Park Bandstand
What better way to celebrate Independence Day than with a free concert in City Park? City Park Jazz takes place every Sunday evening for 10 weeks, spanning June through August.
ARTS AND CULTURE
SERIESFEST SEASON THREE
WHEN: June 27-July 2, 2017
WHERE: Denver Performing Arts Complex, Red Rocks Amphitheatre and venues around the city
SeriesFest is a four-day festival celebrating the art of independent TV series creation. The event showcases the best new pilots from across the globe — by both seasoned and emerging content creators — in an international, juried competition.
DENVER COMIC CON
WHEN: June 30-July 2, 2017
WHERE: Colorado Convention Center
Denver Comic Con offers three days of pop culture, costumes and fan fun for the whole family. Come experience a wow-weekend of celebrity encounters, comics, sci-fi and fantasy TV, gaming and movies.
COLORADO SHAKESPEARE FESTIVAL
WHEN: June 11–Aug. 13, 2017
WHERE: University of Colorado Boulder campus
See Shakespeare under the stars on the beautiful CU campus. Every summer, the Colorado Shakespeare Festival performs a series of plays at the historic Mary Rippon Outdoor Theatre or indoors in the University Theatre. This year's lineup includes "The Taming of the Shrew," "Hamlet," "Julius Caesar," "Henry VI, Part 3" and "Rosencrantz and Guildenstern Are Dead."
COLORADO RENAISSANCE FESTIVAL
WHEN: June 10–July 30, 2017
WHERE: Larkspur, Colo.
Take a trip back to the 16th century and experience full-armor jousting, period music and giant turkey legs at the Colorado Renaissance Festival.
PRO SPORTS AND FIREWORKS
THE RAPIDS — AND FIREWORKS!
WHEN: July 4, 2017
WHERE: Dick's Sporting Goods Park
Denver's hometown heroes the Colorado Rapids are taking on the Seattle Sounders at Dick's Sporting Goods Park on July 4. Stick around for the fireworks display after the game!
THE OUTLAWS — AND FIREWORKS!
WHEN: July 4, 2017
WHERE: Sports Authority Field at Mile High
Professional lacrosse team the Denver Outlaws will battle it out with the Atlanta Blaze. After the game, enjoy fireworks within the bowl at Sports Authority Field at Mile High — pyrotechnics paired with visuals on a 220-foot-wide, high-definition screen. You'll never forget this fireworks show!