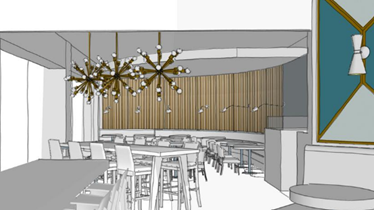 photo courtesy of the corner office

One of my local FAVES, The Corner Office Restaurant & Martini Bar is taking a brief hiatus for a decorative face lift.

It's a pretty popular hangout smack in the heart of D-town and the stomping grounds for many of the friends, visitors and associates of the Denver Performing Arts Complex.

Renos should be taking about 4-6 weeks, and should include updates in the dining area, the bar and the over all décor.

**Insider tip: Order the side of Brussels Sprouts. I thought I hated those green monsters until I had these bad boys.